How to plan your Sangeet?
From high note emotions to low notes of grief as the bride has her vidaai, a wedding in India is characterized by all these myriad moments that collage into one colourful whole. Just as the mehendi function and the haldi ritual is all important to a traditional wedding. Not many weddings these days are without a bashy sangeet. Usually hosted by the bride's family, the trend these days is to have a commonly hosted party that sees power-packed performances of both families. Here is a must-have tip list for making your sangeet a big success.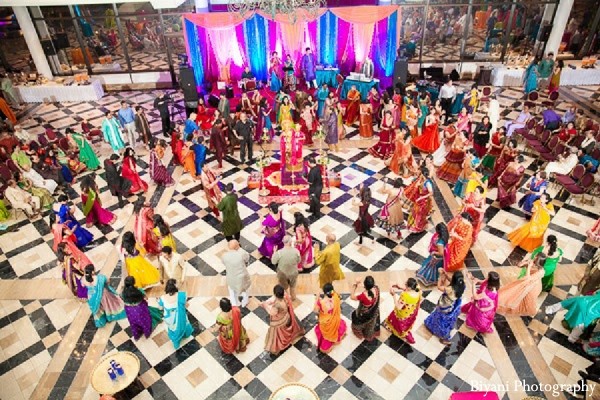 Dress appropriate
You have a bevy of stylish outfits to pick from, for these big nights such as the wedding sangeet. However, making it too over-the-top or making the sangeet night too smouldering hot will never be the right thing to do. Think of a sangeet as a family event that sees everybody form the granny generation to the toddler on toes! Once you think this way, your code of dressing will automatically be sophisticated.
Make an all-inclusive programme course
Make sure that the entire family gets to participate in the sangeet. Do not make it too teeny-tweeny. There must be no hassles over who gets more stage time and who is left out. Somebody who knows what to do, must choreograph the entire program or you could always go in for professional help. Make sure you practice with your family at least a month ahead of the sangeet day. This will prevent unnecessary hassles and issues with the final performances. A sangeet has to be joyous but involves a little extra work. Unless you know how to put your steps in the right way, your sangeet will never find true fulfilment. Above all, have fun!
Think universally
When choosing the venue and the stage setup, think if this will be easy to be accessed by all. Think about the elderly family members first. Understand how much you want to spend on lighting too. Getting something too film-set-like might actually be an unnecessary expense with very little real time advantage.
Nothing too raunchy
When picking the songs, choose peppy and romantic numbers that actually come with relevance to the pair set to get hitched, for the family performances you need to pick numbers that do not come with hidden innuendoes or hidden puns. These actually cause a lot of stir and do not suit the ambience of a lovely wedding.
Keep it light and quick
The sangeet mist ideally occur a couple of days prior to the wedding. It is also essential that you do not make everything too thematic lest the real fun of being spontaneous is spoiled. More so, you have to keep in mind that the sangeet function actually has to be wrapped up in an hour or hour and half, at the most. Any more time here—and there lies the risk of excessive boredom!
With these awesome tips to plan a sangeet night, only the sky is your limit. Think innovatively and think smart. Remember to let your hair down and let your feet do the talking, after all Indian weddings are meant to be boisterous, fun-filled and LOUD for a reason!